Thursday, November 28, 2013
"
Thanksgivukah Immigration Table Placecard
"
Suggested Directions:
1. Print it out/cut it out
2. Fold it
3. Put it on your family table
4. Discuss
5. Share your thoughts on our Facebook page.
Love, 
Jewish Youth for Community Action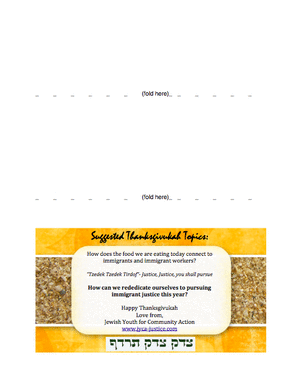 Monday, November 25, 2013
"
Top 7 Ways You Know You're a JYCA Alum
"
1.Your fingers wanna twinkle: In meetings, classes, lectures, and hangouts your digits itch to use the JYCA twinkle to show agreement and support.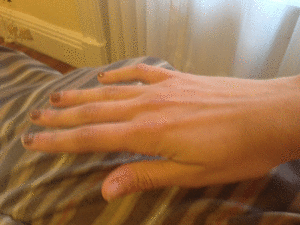 2. It seems weird to you that snuggling isn't a regular part of meetings: I mean, who doesn't like to spoon when reviewing the agenda?
3.
You always suggest "Step Up Step Back" as an agreement
: "What agreements do we need here today?"You know just what to say.
JYCA's Step Up Step Back agreement remains a key part of creating the safety in our group that so many call 'magical.' Youth learn how to challenge themselves to speak up, knowing they will be loved no matter what, while others learn how much there is to gain from active listening.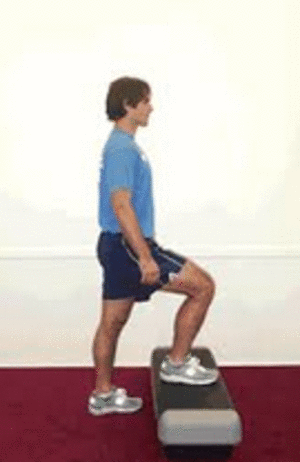 4. It's still confusing to you that there are leaders (or even just people) who don't know how to actively listen: Didn't they go through JYCA's workshop and practice listening back to back?!
It surprises alumni after graduation that meetings are often run without trained facilitators, that people hang out but don't actually know how to listen to each other. JYCA alums bring this skill into the world.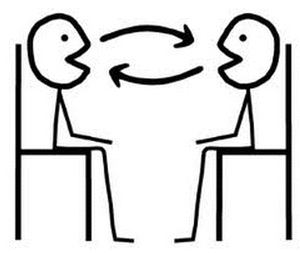 5. When people ask you when you became an activist, you're likely to site JYCA: Did you get to participate in any cool actions or protests in JYCA? Were you among those who were banned from the Claremont? Found protesting Prop 21? Doing urban gardening?
As we have gone through our restructuring, we've continued to prioritize the action.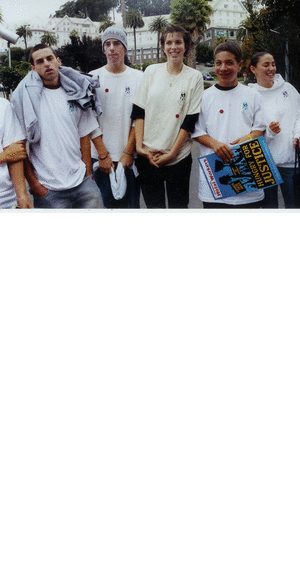 6. You miss doing Havdallah under the stars, busting out with your Jewish and pop song repertoire: Raucous havdallah mashups of pop songs (like Don't Stop Believin) and Jewish songs (like Od Yavo) are a long time tradition.They represent our broad acceptance of Jews of all kinds. Some JYCAns come to the program unsure what Havdallah means. Others have been celebrating their whole lives. Most Jewish youth organizations don't know how to hold such a broad range. We thrive in the diversity.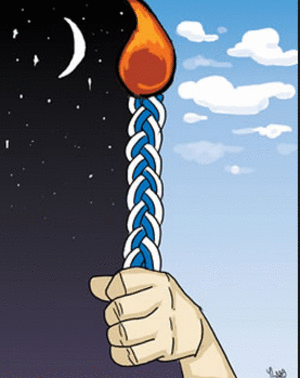 7. You see a non profit board without young people on it: Boring!
We don't just say youth empowerment - we mean it.Youth help with the curriculum, hiring, finances, and represent a third of the board… And yup, youth help with the fundraising. Be prepared to get a call from a current youth in December asking for a donation.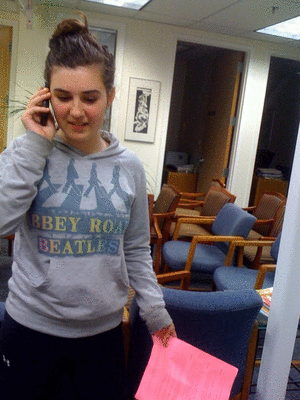 And bonus reason #8!
You know you're a JYCA alum if you miss retreats:
workshops, bonding, playtime, beach-time, frozen gummy bears…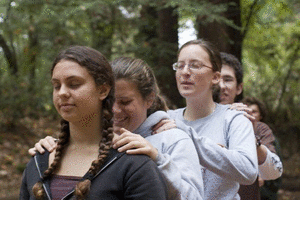 Spread the love:
Thanks for your support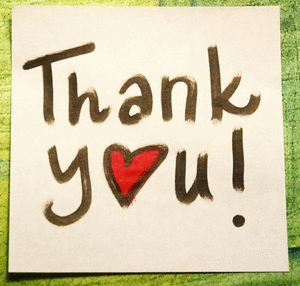 Wednesday, November 13, 2013
Hey there!!!

Interested in joining JYCA's Leadership Group in Training (LGiT)??? Come to our:

YOUTH-LED INFOSESSION

December 8th, 3:00pm -5:00pm

Netivot Shalom | 1316 University Ave | Berkeley, CA

**event is FREE and ADA Accessible**

 

Come learn more, eat snacks, experience JYCA, and get information on how to become part of JYCA!!! 

PLS JOIN OUR FB EVENT AND SHARE WITH YOUR FRIENDS:

http://tinyurl.com/JYCA-2LGiT-INFOSESSION-2013


for more info on the program please click the info links to the left

<——————————————————-
Monday, September 9, 2013
Tuesday, August 27, 2013
"
Seeking a Volunteer to join the JYCA Team!
"
Have you ever….
·       Wondered how you could be involved in supporting the next generation of young Jewish activists and didn't know how?
·       Wanted a cool new volunteer opportunity?
·       Wanted to learn the inner workings of a small non-profit?
Jewish Youth for Community Action (JYCA) is looking for a volunteer to support our administrative work
What is JYCA?
Jewish Youth for Community Action (JYCA) is a non-profit organization that engages Jewish high schoolers in the Berkeley/Oakland/East Bay community in advocacy and organizing around issues identified as relevant and important to those leaders. Kehilla is our fiscal sponsor. JYCA has been in existence for 18 years, educating and facilitating youth engagement with issues such as economic justice, LGBTQ rights and the achievement gap during bi-monthly leadership development meetings, bi-annual weekend-long retreats, ongoing actions and campaigns, and service projects.
VOLUNTEER POSITION DESCRIPTION:
TITLE: Administrative Volunteer
HOURS: 5-10 hours/week. Flexible schedule. 10-month position.
JYCA is poised to grow in size and impact in the coming years.
We seek an Administrative Volunteer who will join us at this pivotal time to develop and implement the administrative structure we need to accomplish our mission and sustain our continued growth. The Administrative Volunteer will be a key part of JYCA's small team, anchoring and helping to build the organization's day-to-day operations.
Responsibilities may include (depending on interest/skillset):
·       Build and maintain systems for an organized and well-run office  
·       Establishing administrative systems
·       Answering phone messages
·       Sorting mail
·       Printing & copying
·       Volunteer coordination
·       Basic finances
·       Donor database management
·       Scheduling meetings and calendaring
·       Formatting
·       Meal planning for retreats
Qualifications
·       Care about JYCA's mission of activism and youth empowerment
·       Detail-oriented, organized
·       Self-motivated and able to work independently and as part of a team
·       Computer skills including Word, Excel, internet navigation
·       Outstanding communication and interpersonal skills and fluency in written and spoken English
Additional desirable skills, but not necessary:
·       Web design and/or graphic design
·       Human Resources
·       Public Relations
·       Grant research and writing
·       Evaluation and data collection
E-mail letter of interest to Talia@JYCA-Justice.org
For more info on JYCA, please check out our website: www.Jyca-Justice.org
Thursday, May 9, 2013
Friday, May 3, 2013
"
The Spring Retreat April 26-28th 2013
- by Dori Goldberg, JYCA Participant, Media Committee
"


This last weekend the returning group headed off on our final retreat. We hopped in carpools and headed down to Montara. The hostel was welcoming to us once again, and the views of the never-ending Pacific ocean were stunning. Once we called dibs on our beds and set down our luggage we were given the basic rules for the hostel and welcomed in Shabbat. After dinner and clean we discussed our own values and how it affects the decisions we make. Check-in followed, and after that a short game. We were then assigned a buddy that we were encouraged to check in with throughout the retreat. As we headed into the night, some made the wise decision of getting their 8-9 hours, however some decided to stay up.

The next morning, Talia led a beautiful Saturday morning service near the ocean, full of song and ruach (spirit) and a Tai-Chi lesson from Alex. After breakfast we began with the Purpose Workshop. The Purpose Workshop opened up discussions for why we do the things we do, and what our motivation is. We also discussed what are purpose in life is. The workshop definitely opened the eyes of many JYCAns, including myself. We then enjoyed a calm lunch, followed by free time at the beach.

In the afternoon, Talia and Alex led the Healthy Relationships Workshop, with the support of the Organizing Group. We talked about the importance of respect and communication in all types of relationships. We then prepared for dinner and played an enthralling game of lap-tag, a retreat favorite.

After dinner the senior were allowed some "senior time" while the sophomores and juniors discussed the upcoming JYCA graduation in June. After Havdallah and a group singing session the JYCA talent show was ready to begin. We had several fabulous performances from several talented JYCAns. As the night for many on the west coast was ending, ours was just starting.

Unfortunately, we were woken up on Sunday morning, knowing that we would be leaving shortly. We ate, packed and got into our last activities of the weekend. We started with some preliminary gala planning and looked over possible new logos. It was then time to put our luggage outside and say our goodbyes. We are all looking forward to the next LTS on Sunday May 19th.
Overall the weekend was a blast!
Monday, April 22, 2013
"
Hi everyone:
The annual JYCA Gala and silent auction is coming up on June 2! Every year we have a silent auction as part of the event that brings in money for scholarships and other JYCA needs. This is a particularly important year for JYCA to raise funds.
We are shouting out for donations - here are three easy ways how YOU each can help!
1. Do you have any service (cooking/sailing/juggling lesson for six, kid's arts and crafts birthday party, musical performance) or objet d'art to donate?
2. Can we send you the solicitation letter for you to keep a few copies of in your backpack/purse - and give it to the proprietor/waiter/etc when you go out to your favorite local restaurant/movie/boutique? You'd be surprised that personal contact often results in a win win for all.
3. Donate a weekend or week at your weekend or summer home. There are wildly popular and we need more homes!
Please e-mail Steven Falk and Laura Mazel with your donations after completing the attached form. We welcome ideas to make the Silent Auction successful again this year!
Cheers,
Steven (shfalk@gmail.com) and Laura (ljmazel@lmi.net)
"