Thursday, March 6, 2014
Staying JYCAtastic: An Alumni's Reflection
When I went to my first ever LTS, I'll admit I wasn't interested in being there. In fact I would have given anything at the time to go home and play video games rather than sit around in a silly circle with my peers and learn leadership skills. I had no desire to pursue my Jewish identity nor was I particularly interested in social justice or politics. Halo 2, Gears of War, and soda sounded far more appealing.
So when I tell you that I left that LTS feeling enthralled with newfound intellectual stimulation and passion for changing the world, I want you to understand the contrast. It was a night of firsts for me: the first time I felt I had the potential to make friends my age, the first time adults cared about my opinions, and the first time ever ever meeting a penguin named Gefilte.
Over the course of my JYCA career I attended workshops and retreats, helped with political campaigns, volunteered in community organizations, became a youth member of the board of representatives, meditated next the ocean, DJ'd talent shows, went bowling dressed as a pirate, got pied in the face, made mistakes, learned from them, and made some really good friends.  
I must have done hundreds of different exercises and activities related to a variety of issues ranging from gender to white privilege to immigration. And while I don't remember them all, I know I learned some incredibly valuable skills because of them. How to teach and communicate various ideas and issues to an audience in an interactive and interesting ways. To empower both myself and my peers by stepping up and stepping back. I learned to think outside of the box that my school education had taught me to think within.
Fast forward 7 years. I am currently an undergraduate studying social work, gender, and conflict studies. I have run workshops and retreats for the ACLU, college clubs, churches, and other youth organizations. I still use specific activities I learned on JYCA retreats (gender boxes, step on the line, dyads etc.). I am set to become a paid teaching assistant next year for a professor due to my demonstrated skills in teaching my peers, and even my teachers. And in my room at school there is a bag of appreciations from my JYCA graduation on my desk at all times.
I do not know most of the current participants in JYCA this year, but I know how the seniors must be feeling about college and graduating high school right about now (you're almost there I promise!). I know for a fact that they are doing some amazing social justice work. I know they are still forming intense friendships with one another. And if my long term plans have succeeded at all, you all are still eating frozen gummy bears on the regular.
What I learned in JYCA has helped me in school, in life, and in securing employment. So to those still in JYCA, I encourage you to immerse yourself in this experience. Learn everything you can. Enjoy the company of those you share these experiences with. Get active in social justice. Go on adventures during free time on retreats. And write meaningful appreciations to everyone you possibly can, seriously.
And to the staff members, JYCA alumni, and the parents and board members who keep JYCA from falling apart or going bankrupt, keep being JYCAtastic!
Much Love,
Michael Weintraub JYCA Participant 2007-2011
Friday, January 10, 2014
"
Application Deadline Extended To January 15th!!!
There is still time to apply for JYCA's Leadership group in training! Fill out the application online and email it to jyca.alex@gmail.com. Email us if you have any other questions!
"
Thursday, December 12, 2013
Thursday, November 28, 2013
"
Thanksgivukah Immigration Table Placecard
"
Suggested Directions:
1. Print it out/cut it out
2. Fold it
3. Put it on your family table
4. Discuss
5. Share your thoughts on our Facebook page.
Love, 
Jewish Youth for Community Action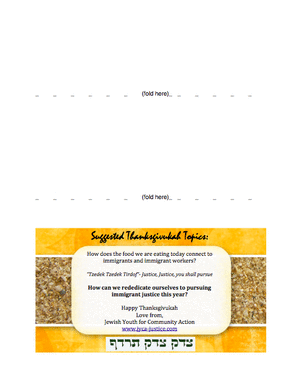 Monday, November 25, 2013
"
Top 7 Ways You Know You're a JYCA Alum
"
1.Your fingers wanna twinkle: In meetings, classes, lectures, and hangouts your digits itch to use the JYCA twinkle to show agreement and support.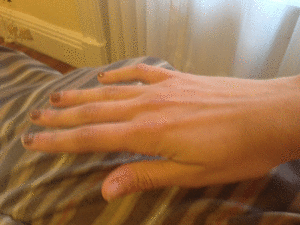 2. It seems weird to you that snuggling isn't a regular part of meetings: I mean, who doesn't like to spoon when reviewing the agenda?
3.
You always suggest "Step Up Step Back" as an agreement
: "What agreements do we need here today?"You know just what to say.
JYCA's Step Up Step Back agreement remains a key part of creating the safety in our group that so many call 'magical.' Youth learn how to challenge themselves to speak up, knowing they will be loved no matter what, while others learn how much there is to gain from active listening.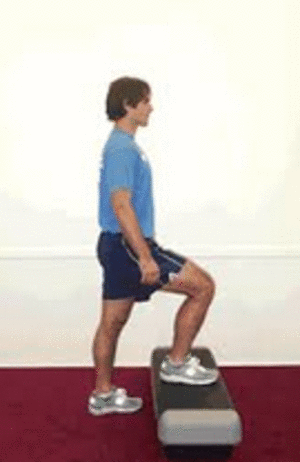 4. It's still confusing to you that there are leaders (or even just people) who don't know how to actively listen: Didn't they go through JYCA's workshop and practice listening back to back?!
It surprises alumni after graduation that meetings are often run without trained facilitators, that people hang out but don't actually know how to listen to each other. JYCA alums bring this skill into the world.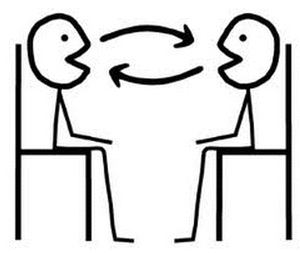 5. When people ask you when you became an activist, you're likely to site JYCA: Did you get to participate in any cool actions or protests in JYCA? Were you among those who were banned from the Claremont? Found protesting Prop 21? Doing urban gardening?
As we have gone through our restructuring, we've continued to prioritize the action.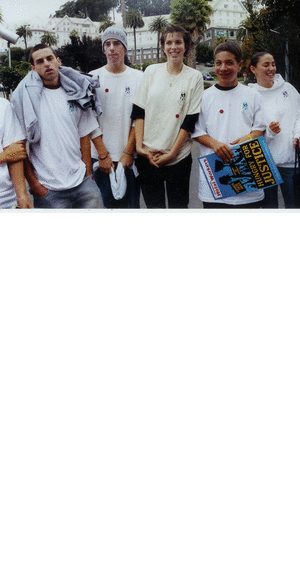 6. You miss doing Havdallah under the stars, busting out with your Jewish and pop song repertoire: Raucous havdallah mashups of pop songs (like Don't Stop Believin) and Jewish songs (like Od Yavo) are a long time tradition.They represent our broad acceptance of Jews of all kinds. Some JYCAns come to the program unsure what Havdallah means. Others have been celebrating their whole lives. Most Jewish youth organizations don't know how to hold such a broad range. We thrive in the diversity.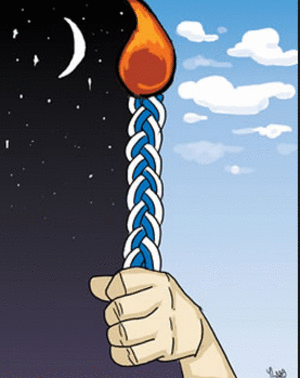 7. You see a non profit board without young people on it: Boring!
We don't just say youth empowerment - we mean it.Youth help with the curriculum, hiring, finances, and represent a third of the board… And yup, youth help with the fundraising. Be prepared to get a call from a current youth in December asking for a donation.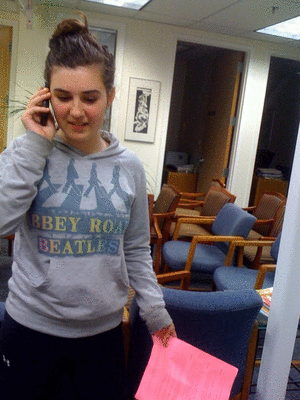 And bonus reason #8!
You know you're a JYCA alum if you miss retreats:
workshops, bonding, playtime, beach-time, frozen gummy bears…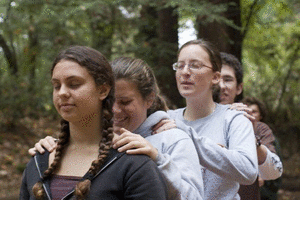 Spread the love:
Thanks for your support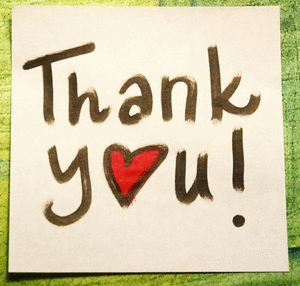 Wednesday, November 13, 2013
Hey there!!!

Interested in joining JYCA's Leadership Group in Training (LGiT)??? Come to our:

YOUTH-LED INFOSESSION

December 8th, 3:00pm -5:00pm

Netivot Shalom | 1316 University Ave | Berkeley, CA

**event is FREE and ADA Accessible**

 

Come learn more, eat snacks, experience JYCA, and get information on how to become part of JYCA!!! 

PLS JOIN OUR FB EVENT AND SHARE WITH YOUR FRIENDS:

http://tinyurl.com/JYCA-2LGiT-INFOSESSION-2013


for more info on the program please click the info links to the left

<——————————————————-
Monday, September 9, 2013
Tuesday, August 27, 2013
"
Seeking a Volunteer to join the JYCA Team!
"
Have you ever….
·       Wondered how you could be involved in supporting the next generation of young Jewish activists and didn't know how?
·       Wanted a cool new volunteer opportunity?
·       Wanted to learn the inner workings of a small non-profit?
Jewish Youth for Community Action (JYCA) is looking for a volunteer to support our administrative work
What is JYCA?
Jewish Youth for Community Action (JYCA) is a non-profit organization that engages Jewish high schoolers in the Berkeley/Oakland/East Bay community in advocacy and organizing around issues identified as relevant and important to those leaders. Kehilla is our fiscal sponsor. JYCA has been in existence for 18 years, educating and facilitating youth engagement with issues such as economic justice, LGBTQ rights and the achievement gap during bi-monthly leadership development meetings, bi-annual weekend-long retreats, ongoing actions and campaigns, and service projects.
VOLUNTEER POSITION DESCRIPTION:
TITLE: Administrative Volunteer
HOURS: 5-10 hours/week. Flexible schedule. 10-month position.
JYCA is poised to grow in size and impact in the coming years.
We seek an Administrative Volunteer who will join us at this pivotal time to develop and implement the administrative structure we need to accomplish our mission and sustain our continued growth. The Administrative Volunteer will be a key part of JYCA's small team, anchoring and helping to build the organization's day-to-day operations.
Responsibilities may include (depending on interest/skillset):
·       Build and maintain systems for an organized and well-run office  
·       Establishing administrative systems
·       Answering phone messages
·       Sorting mail
·       Printing & copying
·       Volunteer coordination
·       Basic finances
·       Donor database management
·       Scheduling meetings and calendaring
·       Formatting
·       Meal planning for retreats
Qualifications
·       Care about JYCA's mission of activism and youth empowerment
·       Detail-oriented, organized
·       Self-motivated and able to work independently and as part of a team
·       Computer skills including Word, Excel, internet navigation
·       Outstanding communication and interpersonal skills and fluency in written and spoken English
Additional desirable skills, but not necessary:
·       Web design and/or graphic design
·       Human Resources
·       Public Relations
·       Grant research and writing
·       Evaluation and data collection
E-mail letter of interest to Talia@JYCA-Justice.org
For more info on JYCA, please check out our website: www.Jyca-Justice.org